What is sourdough starter?
Sourdough is a bread made from the natural occurring yeast and bacteria in flour.  In traditional sourdough recipes, you'll find three ingredients: starter culture (which consists of flour and water), salt and flour. There is no yeast, no milk, no oils and no sweeteners.  It's about as natural as you get when it comes to Grondona´s bread.
How to make sourdough bread
We unveal Grondona´s best-kept secret: the sourdough. Grondona's best-kept secret is not our self-control that keeps us from devouring the entire stock of our own produce, but the use of mother yeast (or sourdough) to make our delicacies.
For nearly two centuries we have kept our yeast alive without the addition of other foreign yeast. Day by day, providing an unmatched airy, and light texture of our products and a rich and full flavor.
Dough
Flour
Water
Malt Extract
Dough
Flour
Water
Malt Extract
This is how we create our famous sourdough.
Phase 1: The Organic Basis of Sourdough Starter
In order to prepare sourdough, it is necessary to start with the simple things. 100g of Manitoba Flour, 50g of water and a teaspoon of honey is what you need.
Dissolve the honey in the water, add the flour and stir to give consistency to the solution and mix the ingredients.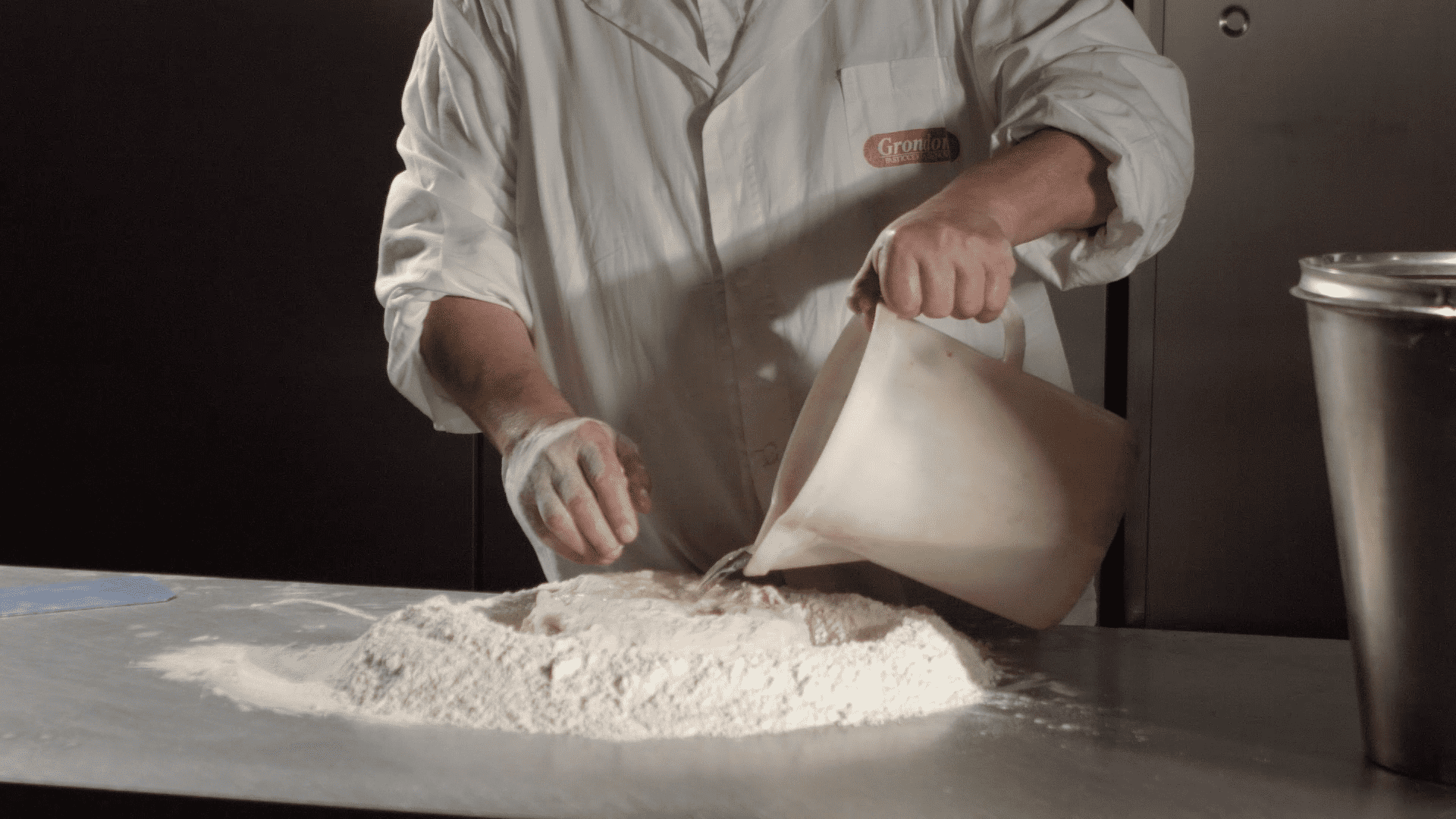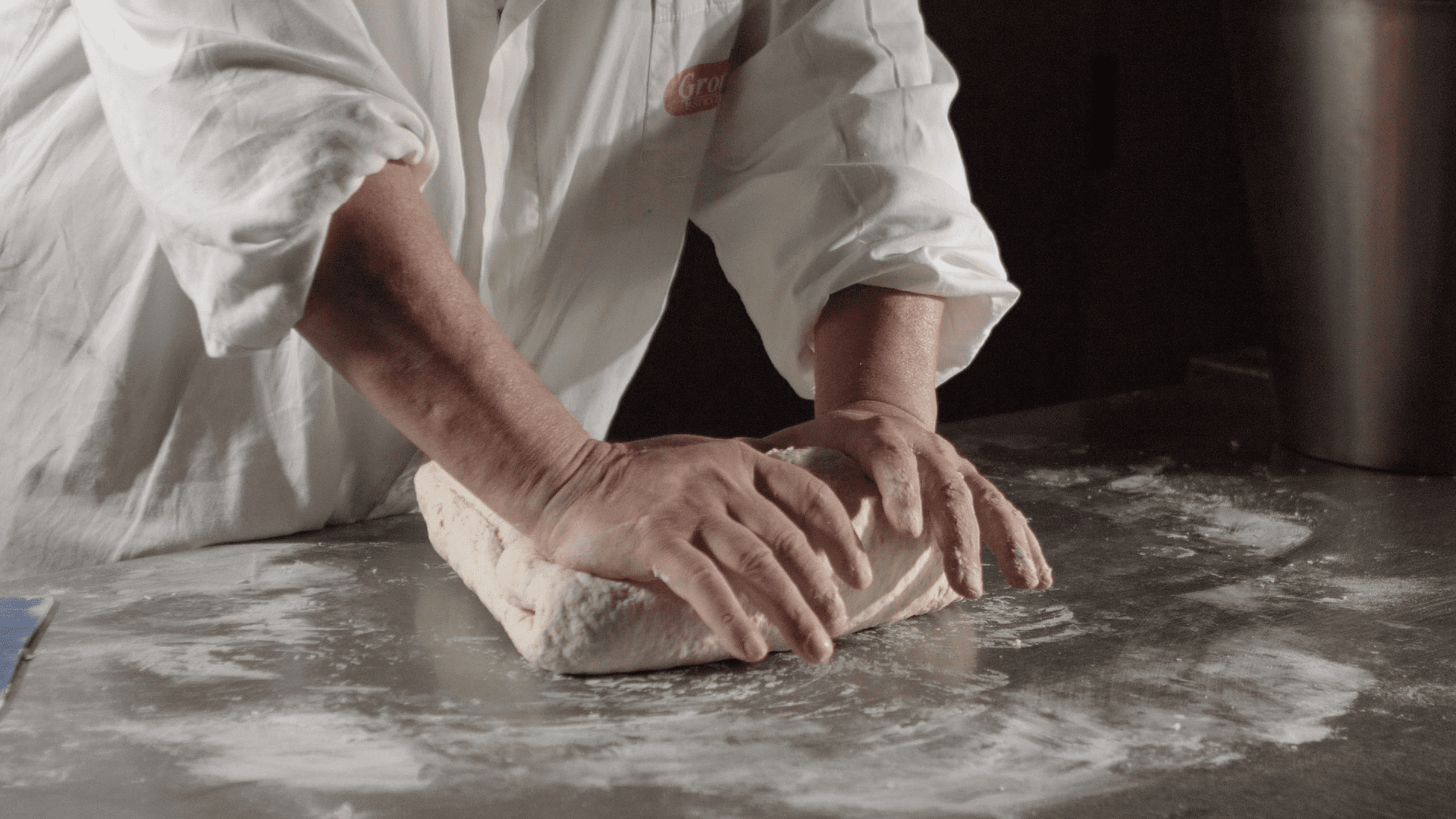 Phase 2: Kneading and waiting
We now put our hands in the dough and work the dough until it is smooth, soft and homogeneous.
We then make a small cross-shaped incision on the dough, before placing it in a glass jar that we will cover with film, after having made some holes in the plastic film.
Phase 3: The first refreshment
At this point allow about 48 hours to pass, keeping the dough at room temperature. Then, remove the film and the upper "crust" of the dough.
Then, take 100g of dough, 100g of manitoba flour and 50g of water to begin the refreshment process, mixing everything with your hands before making a second cross cut and placing the dough in a glass jar without any seal.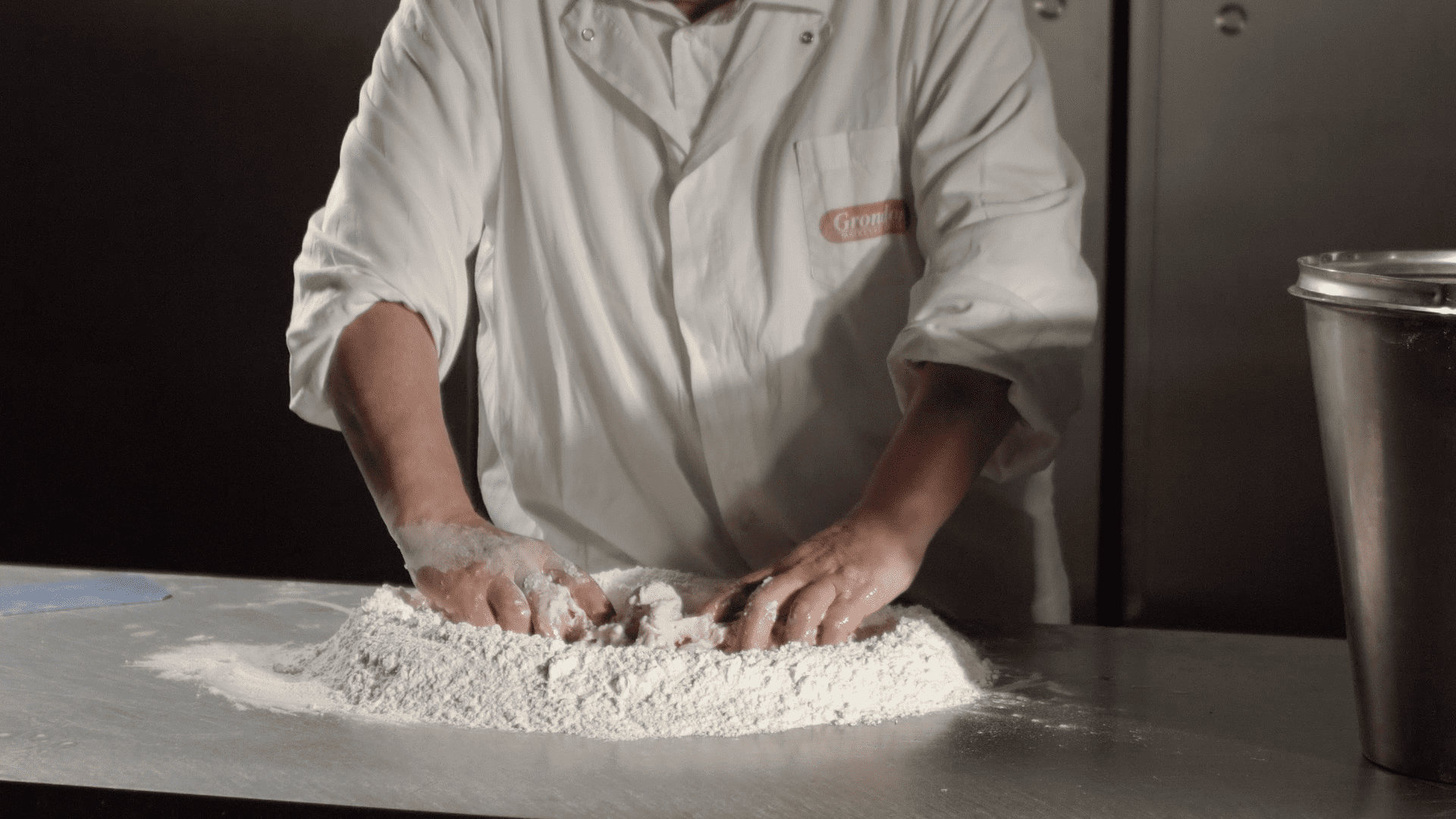 Phase 4: The Life of Mother Yeast
At this point, you must be very patient and meticulous before using some of your sourdough starter. In fact, it is necessary to refresh it every 48 hours for the first month, in order to allow the bacterial colony to develop and enhance the organoleptic properties of your Mother Yeast.
After the first month, the dough can be refreshed every 3 days. It is advisable to preserve the dough at 4° C.
Mother yeast vs Sourdough
It's important to know that when we talk about mother yeast or sourdough, we're talking about a mixture of water and flour fermented by lactic acid bacteria and yeasts, kept alive with daily refreshments. Unlike sourdough, baker's yeast is a preparation consisting of yeast cells without lactic acid bacteria (or saccharomyces cerevisiae) that are in fact an important resource for our body.
What are the health benefits of Sourdough?