Grondona Affiliated Brands
Bonifanti, Taste and Elegance
At the root of Monviso, where there is fresh air and pure water, Bonifanti has been producing Panettone and Colomba cakes since 1932 following traditional recipes, choosing the best ingredients, and using only and exclusively Bonifanti white mother yeast.
It is a living mixture refreshed every day and composed of water, flour, and a precious microflora of stabilized yeasts and lactic acid bacteria. Other types of yeast, although natural such as brewer's yeast, would speed up the production process but at the expense of the overall quality of the cake.
Bonifanti, on the other hand, has always made a difficult and at the same time extraordinary choice. Managing a much longer and articulated production process that respects the natural times of slow fermentation by using only pure and natural ingredients, not contaminated by preservatives or additives which would modify the delicate environment where these sensitive microorganisms live.
The final product obtained is more aromatic and tasty. From a compositional point of view, it is softer and more digestible. At Bonifanti there is only one interest: to make a quality product!
From these very few lines, it's easy to understand the similarities that brought Grondona to acquire Bonifanti among their house of brands.
Duca d'Alba Acient Recipes
The acquisition of the Duca d'Alba brand by Grondona represents the expansion of its distribution channels by introducing new product lines dedicated to specialized shops.
Duca d'Alba products belong to tradition as they are based on ancient recipes. Once again, they are products that grew from the love for the local confectionery culture, from a region that is internationally known for the production of exquisite delicacies and great wines.
Historical research on the ancient art of confectionery has, in fact, led to the rediscovery of recipes and forgotten processing methods that have led to the creation of Duca d'Alba biscuits today.
With the Duca d'Alba production, the Grondona brand has been enriched with specialties that are consistent with its founding principles and family recipes. They, too, are ancient flavors, obtained with respect for local traditions with attention to simplicity and high-quality ingredients.
Duca d'Alba products have an incomparable flavor thanks to the high quality of rigorously selected raw materials that characterize the taste of the biscuits and determine their uniqueness.
Grondona has chosen Bocchia for its history.
For Italians, drinking coffee is part of a social ritual founded on sharing. In front of a cup of coffee friends and families gather around to talk and have a moment of communion. Every Italian has his or her favorite type of coffee, some likes a cold brew while others preferred a steaming hot cup.
In 1958, Tosello Bocchia opens a small but well-stocked grocery store in Genoa, buys a toasting machine, and starts the creation of his own blends. In the next years, Bocchia starts experimenting and dedicating himself with a passion to the high quality of his coffee beans.
His son Franco shares his enthusiasm supports him over the years and develops the business. This is how he spreads to the Riviera di Levante, expanding the range of coffees and traveling continuously, within Italy and abroad, to find artisanal products that go well with the new blends. Franco Bocchia is supported by his daughters Emanuela and Raffaella who enthusiastically continued to lead the family business that joined the Grondona Group in 2017.
We have chosen two blends for you: Arabica 100% is a blend of superior Arabica coffees, with a delicate aroma, pleasantly full-bodied, naturally sweet.
I Magnifici Sette is a blend composed of a selection of seven fine Arabica coffees, sweet and intensely aromatic, with a persistent taste. Due to the natural sweetness of the coffees, there's no need to add sugar to this blend.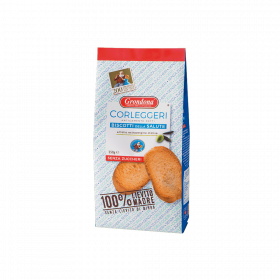 What are Grondona bread substitutes? For many people, wheat bread is a staple food. However, the majority of bread sold today…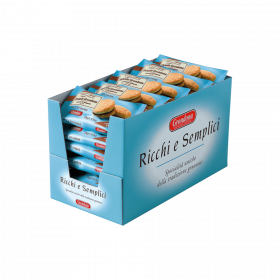 What is Baci di dama? Baci di dama is an Italian traditional pastry, easily recognizable for its sandwich cookie appearance. "Baci…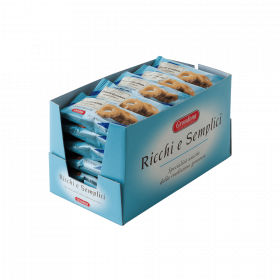 Canestrelli (or Canestrellini) is a delicious and crumbly cookie, usually dusted with powdered sugar. Typical of Liguria and Piedmont, they have…
Subscribe to our newsletter
Stay updated on the latest developments and special offers!